Acupuncture at
Forest City Chiropractic and Acupuncture
Acupuncture can be a highly effective healing modality, both on its own and in conjunction with chiropractic care. At Forest City Chiropractic and Acupuncture, we specialize in Contemporary Medical Acupuncture, sometimes also referred to as Neurofunctional Acupuncture.
NEW PATIENTS

What Is It?
Many people are familiar with traditional Chinese acupuncture, which is based on the energy meridians of the body. The contemporary medical form takes a more evidence-based, functional approach, relying on orthopedic, motor and muscle testing and relating the results back to the spine and nerves.
This approach is called Neurofunctional Acupuncture because it addresses the peripheral nerves as well as the central nervous system to improve nerve function and reduce pain. It incorporates aspects of the traditional form of the modality, along with modern therapies such as e-stim and dry needling.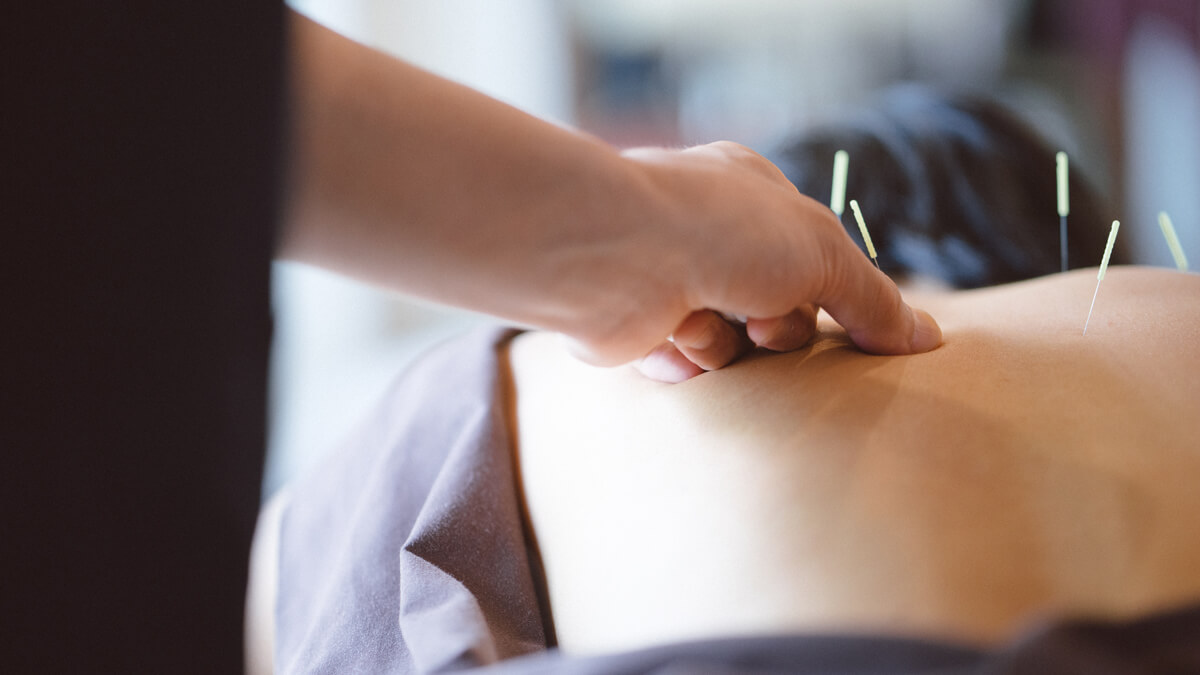 What It Helps
This modern, scientific approach to acupuncture has a wide variety of applications, including helping with
Arthritis
Chemotherapy-related pain
Disc herniations
Fibromyalgia
Frozen shoulder
Gastritis/IBS
Headaches
Inducing labor in past-term pregnancy
Infertility
Low back pain
Menopausal issues
Muscle tears
Neck pain
Numbness in the extremities
Parkinson's disease
Rotator cuff injuries
Sciatica
Skin scarring
And much more
Benefits of Care
Dr. Saxon, one of our chiropractors, is also certified in Contemporary Medical Acupuncture. She will recommend this modality as part of your comprehensive care plan, or as a stand-alone therapy, if she thinks it will help with your overall condition. Some of the benefits include
Pain relief
Decreased inflammation
Increased circulation
Improved mobility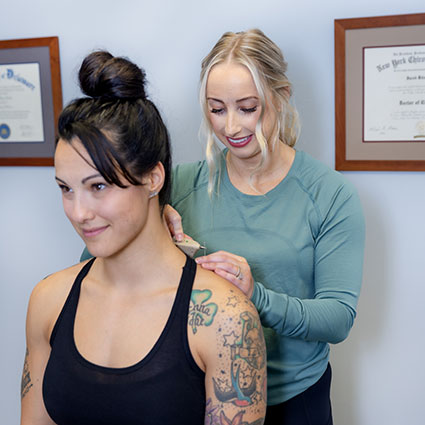 Safe and Comfortable
Most people have at least some level of anxiety regarding needles, so Dr. Saxon always takes her time to explain the process and help put your mind at ease. The needles used are much smaller than the ones used for injections or to draw blood because they are not hollow.
Dr. Saxon is skilled at inserting the needles comfortably, and most people don't feel the needle going in. You may feel achy while the needles are doing their work, which is a good sign because it tells us the blood flow is increasing in the area.
Schedule Today
Contact us today to book an appointment.
CONTACT US

Acupuncture Middletown CT | (860) 788-3399